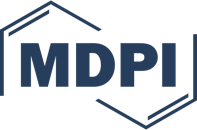 We are looking for an experienced HR Manager to join our HR team in Europe. The position is a full-time and permanent position based in our city center office in Basel, Switzerland.
Tasks & Responsibilities
Manage the HR Team in Europe and oversees the execution of multiple HR activities;
Liaise with Local HRs to coordinate, optimize and ensure alignment on all aspects of HR, with the opportunity to develop and refine procedures and create efficiencies;
Streamline processes and policies across Europe by boosting projects design and implementation, as well as compensation approaches;
Monitor initiatives and advise teams to promote lean management in compliance with all relevant legislation in Europe;
Oversee all employee relations issues to ensure the employee value proposition is maintained and risks to the business are minimised. Ensure GDPR compliance across legal entities;
Assist Senior Leadership/Management to shape departments structure and strategy related to workforce;
Coordinate with the Talent Acquisition Specialists around recruiting needs;
Maintain knowledge of trends, best practices, and new technologies in human resources, talent management, and employment law; applies this knowledge to guide policies, practices, and resources to upper Management.
Requirements
 We are eager to find a Human Resources professional who connects easily with people and has a detail-oriented mindset for handling the dynamic nature of today's workforce.
7-10 years of HR experience in a fast-growing team in international environments
Good leadership and mentoring skills
Able to build trust-based relationships with employees, including Management and the Local HR Team Leads in Europe
Strong knowledge on Compensation & Benefits, as well as Project Management
Proactive approach and solutions-oriented
Strong communication skills, mediation and conflict resolution skills
Ability to act with integrity, professionalism, and confidentiality
Proficient in English.
What we offer
The opportunity to contribute to the academic/scientific community;
Flexible working hours;
Support for a healthy lifestyle;
Team bond strengthening through team-building events;
Professional growth opportunities with our global training system;
Working in a collaborative, diverse, and socially responsible team;
Company retreat facility;
Full-coverage insurance for accidents/daily sickness;
Prime location near Basel train station and city center;
And more
If you are interested in this position, we look forward to receiving:
A motivational letter that briefly describes your motivations for joining MDPI
A resume including personal information, past & current education,
If available: reference letters and certificates.
About MDPI
A pioneer in scholarly open access publishing, MDPI has supported academic communities since 1996. Our mission is to foster open scientific exchange in all forms, across all disciplines. We operate more than 400 diverse, peer-reviewed, open access journals supported by over 66,000 academic editors. We serve scholars from around the world to ensure the latest research is openly and broadly available.
MDPI is headquartered in Switzerland with additional offices in Europe, Asia and North America. We are committed to ensuring that high quality research is made available as quickly as possible. We also support sustainability projects, with sustainability as a key theme in many journals and through the MDPI Sustainability Foundation.
Initiatives
At MDPI, we develop and maintain various platforms in order to better serve the scientific community. Please find here-below a list of our main platforms:
https://www.mdpi.com/
https://sciprofiles.com/
https://sciforum.net/
https://www.scilit.net/
https://www.preprints.org/
https://encyclopedia.pub/
Locations

MDPI Headquarters, Basel